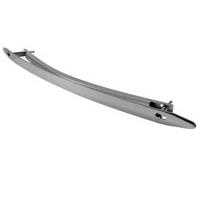 Empi Bumper Guards to fit onto the Blade bumpers. Cool vintage looks and adds strength into the bumpers too. Chrome plated Zinc bars complete with all mounting hardware needed.
Please choose Front or Rear Below.
Please note that we offer no warrenty on the chrome and suggest it is polished before fitting and than at very regular intervals after that to keep it in good order.