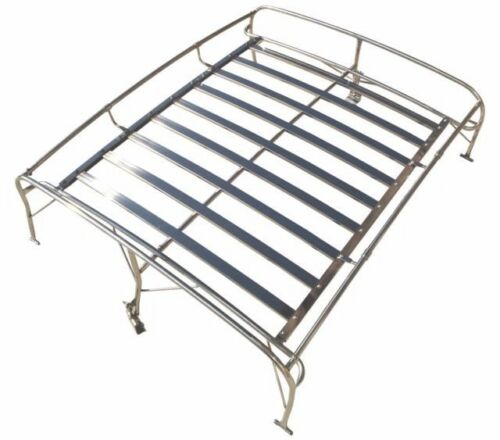 Roof rack for all saloon Beetle models made completely of 304 stainless steel making it extremely strong and durable.

The slats are made in rectangular tube with a wall thickness of about 1mm. This design enables the rack to carry heavier items than one with wooden slats.

This item comes with the instruction for easy installation.