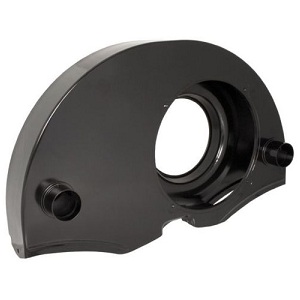 Attractive 36HP shape gives more clearance for dual carburettors than a late stock fanshroud. Fitted with correct internal ducting but does not accept original thermostatic flaps. And the doghouse is good for the traditional looks.

Choose from chrome finish or black powder coated and with or without Air Ducts.

THE BLACK ONES COME PAINTED IN TRANSPORT PAINT AND WILL REQUIRE PAINTING OR POWDER COATING BEFORE FITTING. THERE IN NO WARRENTY ON THE PAINT FINISH AT ALL...